Home
// Occasions // Graduation / Teacher Gifts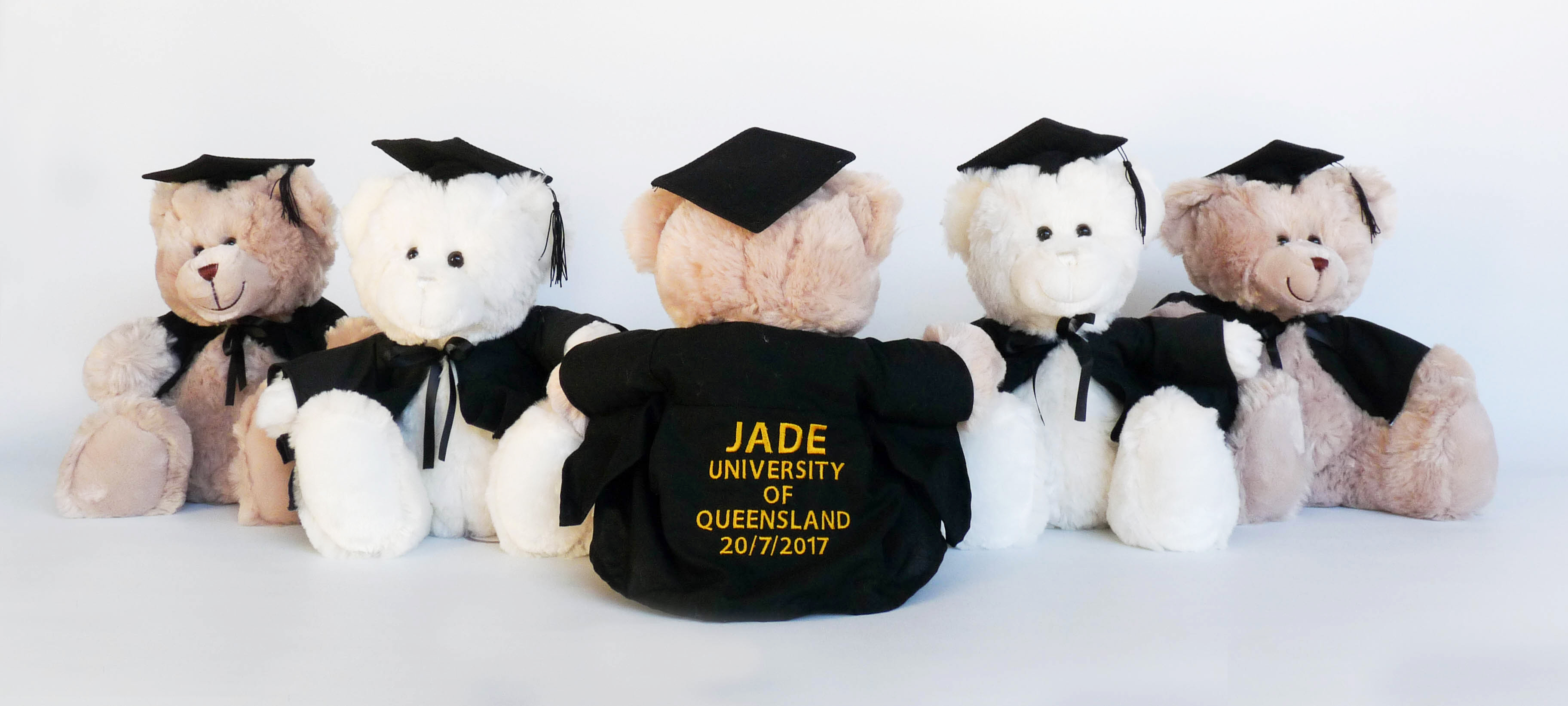 Teacher Gifts and Graduation Gifts
Looking for the perfect teacher gift idea for the end of year?
Stuck for teacher gift ideas? We have you covered.
My Teddy have a teacher gift they will truly appreciate and treasure for years to come!
A My Teddy is the best teacher gift to say thankyou to the special person who made a big difference to your child this year.
Why not get your class together to make a special personalised teacher gift from all of the students? We can custom embroider your teachers bear with all their special details to remember.
Teachers say "NO MORE MUGS!"
If you want a lasting gift idea for you childs special teacher, look no further than a personalised teacher gift that they can keep proudly on their desk.
Create a personalised gift to say thank you for all the hard work your childrens teacher has done this school year.
My Teddy teacher presents are unique and memorable, choose a bear for your teacher and customise it with their name, class and year.
Ideas for your teacher gift
Worlds best teacher
Number one teacher
Thanks from all of the class
Thankyou for teaching me
Teacher of the year award
Make your teacher teddy, humorous or serious, eithway it guaranteed to be a hit all round with your special teacher.
Give Personalised Gradutaton Gifts that will last forever.
Someone leaving school or University and deserves congratulating?
Celebrate your loved ones hard work with a personalised graduation gift, a perfect keepsake to remember their special graduation day.
A My Teddy personalised graduation bear is a fantastic graduation gift idea, whether you are graduating university, college, tafe, high school or even kindergarten. All graduations are special.
We offer graduation bears with cap and gown, where you personalise all the grad's details, names maybe their qualifications, or create your own customised graduation bear from the range of designs we have available.
Customise your graduation gift with your message of congratulations for your loved one, it's bound to be their special graduation keepsake and a lovely reminder of their fantastic achievement.
A perfect graduation gift for...
Hardworking students
Primary school graduation bear
High school graduation bear
TAFE graduation bear
UNI graduation bear
Graduation gift ideas for him
Graduation gift ideas for her
See examples of our graduation gifts.